RE: Our SVS Virtual Studio APRIL 2021🐰
Hello everyone! It's my first time posting art in the forum so hope this is ok but thought I'd share some of my experiments with shade and colour using Sketchbook. I'm still learning how to draw and figuring out how I'd like to draw but I'm really enjoying the process - I won't be quitting my day job any time soon!
I don't like drawing vehicles as they always look boxy so I've cheated and drawn a boxy van! I added my bear character, Strawbeary, who is a wee country bear who always wears a straw hat, chews a blade of grass and plays the banjo so I used lighter colours for sunshine, corn fields, dusty roads and a bright sky. I did another version with another character called Bluebeary, who is a jazzy bear wearing a beret who plays the trumpet so I used a bluey hue and night scene. If anyone's curious I'll post that as well.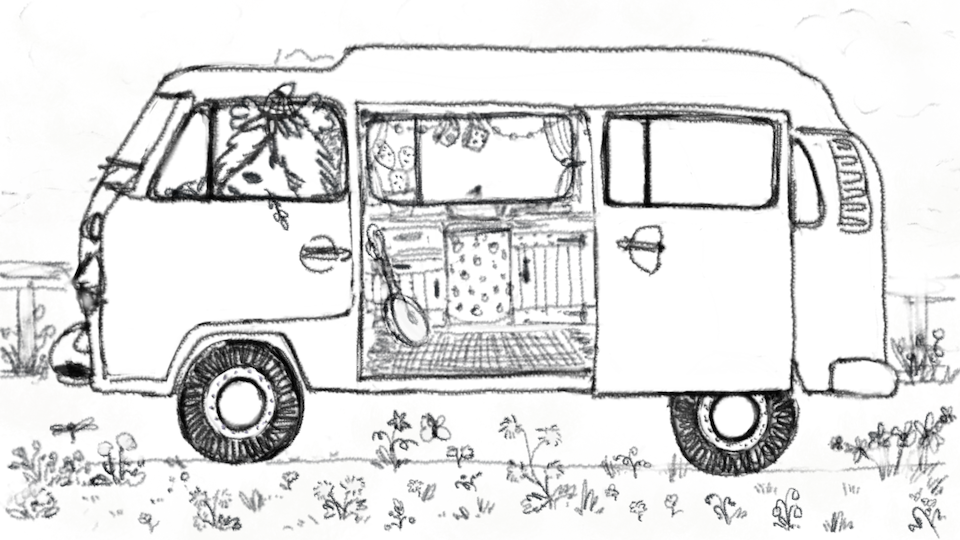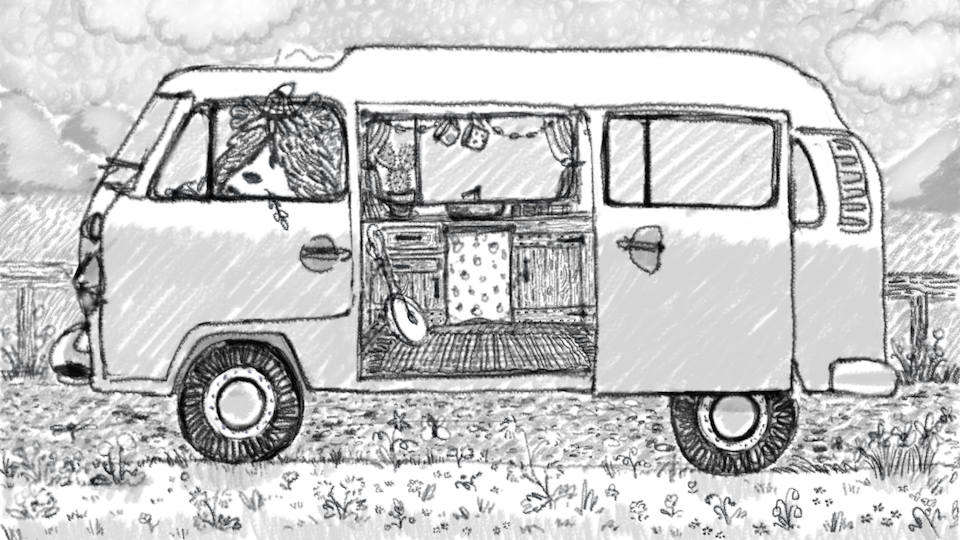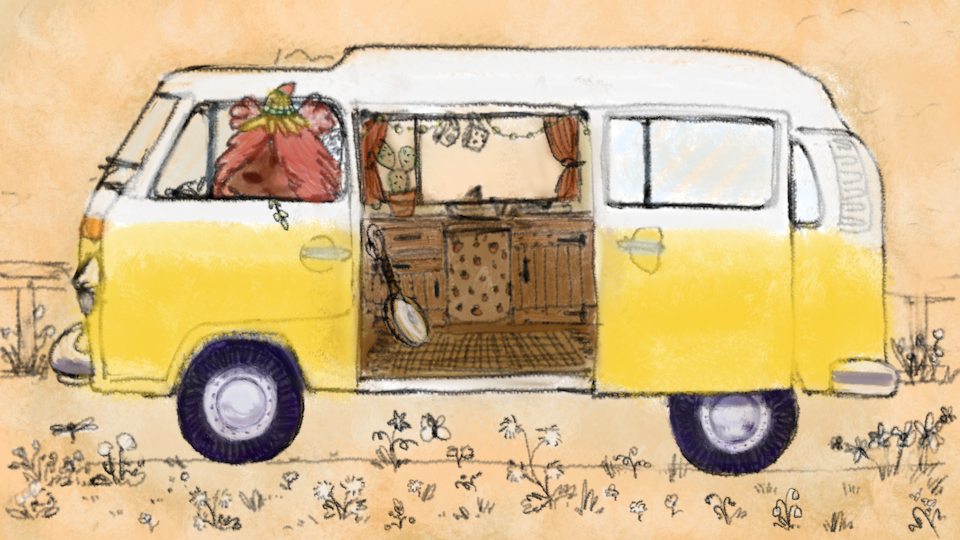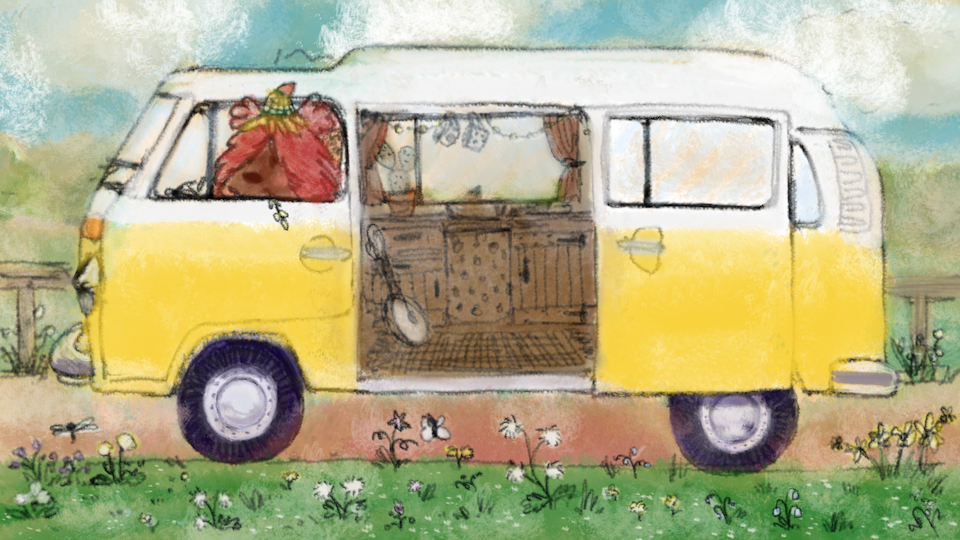 Some thoughts on this exercise:
I find it difficult to create a digital image with the charm of a traditional painting so I tried to use different colour layers to create a less flat-looking image. Too many colours and brushes looked too busy and intense. Muting the colours looked too faded and odd with the bold outlines. I tried hiding the black sketch outlines and only used colour for definition but it looked a bit wishy washy so I put them back for clarity. I think I'll try doing a version of this as a traditional painting and with coloured pencils as well to see if the 'charm' I'm seeking isn't just romanticised!
The sketch itself is confusing because the bear is in the front seat as if they're driving but the door is open so we can peek inside so the van is not moving... If it was a book illustration it would be fun to see various items bouncing around inside or an item flying out the door as if they've forgotten to shut the door. It looks flat from this side view but not flat enough to be bold and cartoony so I could add shadows to create depth but probably best to just redraw it. I had wanted to try doing a slice image like looking into a doll's house so maybe it would be fun to see the bear inside too with their feet on the pedals.
It was fun to draw and play with colour anyway!
posted in Artwork